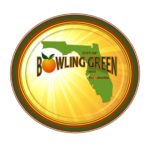 Part of living a relaxed life in Bowling Green, FL, can be accomplished by taking advantage of the community's fine park and recreation opportunities.
The City has three parks – Pyatt Park, Harrington-Liston Community Park, and Centanino Park. With such amenities as playground equipment, a basketball court, baseball fields, and a tennis court located in the parks for citizens to enjoy, there are ample opportunities to have some quality time with family and friends. Pavilions are available in both Pyatt Park and Harrington-Liston locations for your enjoyment, and can be reserved for special occasions. Our parks are open dawn to dusk. Please contact the City office for pavilion reservations.
There are also other recreational opportunities in the surrounding area. Paynes Creek State Park is just half a mile to the east of the city. Hardee Lakes Park and Pioneer Park are also within a few minutes drive. Please feel free to call our office at 863-375-2255 for more information.